BEE LIBRARY
Our BEE Library gives you access to relevant and interesting B-BBEE documents covering most relevant news and regulations on the B-BBEE Code, including all BEE Sub-Sector Codes. Please click the links below to open the relevant documents.
"BEE Intelligent"
BEE Q & A
WHAT IS MEANT BY SECTOR CODES?
Sector codes means a code which is applicable to a particular industry as defined by the Department of Trade and Industry (DTI).
There are 11 Sector codes which consist of:
The Standard DTI B-BBEE Code of Good Practice
Agri BEE Charter
Financial Sector Charter
Information and Communication Technology (ICT) Charter
Property Sector Charter
Charted Accountancy Sector Code
Integrated Transport Sector Codes
Forest Sector Codes
Construction Sector Code
Tourism Sector Code
Marketing, Advertising and Communication (MAC) Sector
WHAT IS THE DEFINITION OF BLACK PEOPLE?
Black people are defined as follow:
African, coloured or Indian persons who were either:
Born in South Africa
A citizen by descent (through one or more parents)
Became a citizen by naturalization before the commencement of the constitution
Became a citizen by naturalization after the commencement of the constitution, but who without the apartheid policy would have qualified for naturalization before then.
WHAT ARE THE BIGGEST CHANGES IN THE NEW CODE?
The major changes in the Revised BEE Code:
Seven BEE elements will be reduced to 5 BEE lements only. Management Control and Employment Equity will be combined and be called MANAGEMENT CONTROL. Preferential Procurement and Enterprise Development will be called ENTERPRISE AND SUPPLIER DEVELOPMENT. The compliancy level was increased from >30 pts to >40 pts. Penalty / Discounting principle will be introduced, if you do not achieve the sub-minimum on Ownership, Skills Development and Enterprise Supplier Development you will drop 1 BEE Level as a "penalty".
Improve your efficiency with a custom system that manages the implementation of your applicable BEE Code, and the BEE accreditation process.

EXPLORE OUR SERVICES


WORK WITH US


OUR CLIENTS & TESTIMONIALS
BEE Analyst has many well-known international, multinational and local clients:
The dedication and in-depth knowledge BEE Analyst brought to our business has been invaluable. We would recommend the services of BEE Analyst to anyone who is looking to improve their BEE score through sustainable and innovative initiatives.

Roelien Japp - HC Manager
Very refreshing, new insights and creative, ……… you gave me a "burning glove" on a subject that's been around for many years. We are now on track to achieve the objectives of true empowerment, at a reduced cost.

Mr Karabo Mothibi - Human Resources Director
As an international business, with European shareholders we needed a knowledgeable, committed and experienced BEE consultancy firm who could advise us on complex BEE legislation. We are proud to be part of your team

Rene Snyman - Director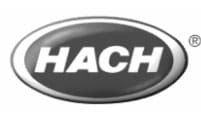 As an international business, for the last three years, we followed the professional advice from BEE Analyst, and has proudly achieved a BEE Level 1.

Mr Robert Bollea - Managing Director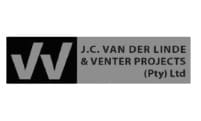 Baie dankie, julle het werklik baie goeie werk gedoen, goeie insig getoon, en akkuraat gewerk om ons BEE vlak te verbeter van 'n vlak 6 tot 'n BEE vlak 2, en dit in slegs 12 maande. En boonop het ons nog geld gespaar ook. Ons is dankbaar.

Mr Johan van der Linde - Managing Director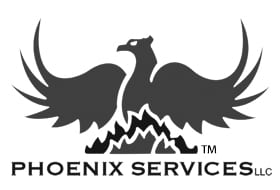 BEE Analyst has been instrumental in helping us improve our BEE level through careful planning and innovative strategies. With the guidance of the BEE Analyst team we have been able to implement an ownership structure that has helped us achieve a level 4 and benefit our staff in the process.

Eduard Venter - Finance Manager
ACCREDITATIONS AND REGISTRATIONS:
BEE Analyst, as the experts in BEE consulting, is registered at the:
Association of
B-BBEE Professionals
Finance and Accounting Services Sector
Education and Training Authority
Chartered Institute of
Management Accountants