BEE Analyst encourages all South Africans to adhere to the rules of the lock down and keep safe and healthy. For more information on COVID-19 in South Africa, please visit www.sacoronavirus.co.za. During this lock down period, our team can be contacted via email or cellphone.
Our proven consulting methodologies, cover all BEE elements and project stages to achieve your desired BEE level.
We deliver what we promise. These methodologies are embedded in a robust change management process to "take your team along" in the transformation process.
Our BEE Consulting Services include the following:
OUR CLIENTS & TESTIMONIALS
BEE Analyst has many well-known international, multinational and local clients: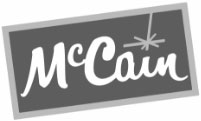 Very refreshing, new insights and creative, ……… you gave me a "burning glove" on a subject that's been around for many years. We are now on track to achieve the objectives of true empowerment, at a reduced cost.

Mr Karabo Mothibi - Human Resources Director
As an international business, with European shareholders we needed a knowledgeable, committed and experienced BEE consultancy firm who could advise us on complex BEE legislation. We are proud to be part of your team

Rene Snyman - Director
As an international business, for the last three years, we followed the professional advice from BEE Analyst, and has proudly achieved a BEE Level 1.

Mr Robert Bollea - Managing Director
Baie dankie, julle het werklik baie goeie werk gedoen, goeie insig getoon, en akkuraat gewerk om ons BEE vlak te verbeter van 'n vlak 6 tot 'n BEE vlak 2, en dit in slegs 12 maande. En boonop het ons nog geld gespaar ook. Ons is dankbaar.

Mr Johan van der Linde - Managing Director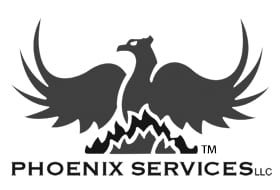 BEE Analyst has been instrumental in helping us improve our BEE level through careful planning and innovative strategies. With the guidance of the BEE Analyst team we have been able to implement an ownership structure that has helped us achieve a level 4 and benefit our staff in the process.

Eduard Venter - Finance Manager
I would recommend BEEA as a top company to work for due to their unwavering commitment to employee development and their passion for assisting their clients with customized solutions to navigate the complicated environment of Black Economic Empowerment.
Thabang Mashiane
If you are searching for challenges and dynamics, have a team spirit, want to learn and continually work on yourself, sign up for an internship at BEEA. Collaboration and a dedicated mission to provide service excellence is the name of the game here. BEEA felt like home.
Phindile Nelly
The learning curve at BEEA is steep especially getting comfortable with procedural operations, and the scope of Black Economic Empowerment solutions in its entirety and how to put theory into practice. However, if you put in the work, the support is next level.
Meta Ramahudu
I have gained sound knowledge of BBBEE Sector codes, learned how to analyze and interpret information relating to BBBEE initiatives, received hands-on exposure to drafting BBEE reports, and provided expert BBBEE advice to clients.
Faith Baloyi
BEE CONSULTATION METHODOLOGY
Introduction to B-BBEE or analysis of your BEE history, including failures and successes.
Compiling your BEE database and data processing on our online
BEE calculator.
Creating a simulated BEE Scorecard reflecting the most likely outcome of BEE verification, flowing into a BEE report including recommendations as
"quick fix solutions".
If the outcome of the Simulated Scorecard, as reflected in the Project Report, are accepted, then we proceed with verification.
Development of your final BEE database with specific reference to getting sound evidence for BEE transactions and projects, leading to submission for BEE verification.
Management of the BEE verification process until final BEE certification.
Post verification report and future roadmap, including BEE Strategy and Scorecard Optimasation.
We add value to business through maximum benefit-driven BEE implementations that drive effective transformation, with the minimum expenditure.
BEE Analyst provides turnkey services across all 11 Sector Codes, covering all BEE elements.
Equip yourself and your employees to understand BEE, and develop skills required to use BEE as an accelerator to facilitate growth and compliance in your business. BEE Analyst, via the eSTUDY digital training platform, offers an online BEE training course, called Fundamentals of B-BBEE.
Generate revenue through your BEE Skills Development Budget achieving a high RoI. Conduct Sales Internships, Category C, for existing sales staff and/or new recruits. Very simple… bank their salaries as part of BEE skills spend while you generate revenue.
We are known for our dedicated and professional service, provided by highly qualified and expert analysts, with a particular skills base to design and implement BEE solutions while your BEE points are reflected via our online BEE system. We have done it successfully in many cases, our track record proves it.
Click here to view all the latest articles.
Let's delve into a critical conversation to unlock genuine transformation…
ACCREDITATIONS AND REGISTRATIONS:
BEE Analyst, as the experts in BEE consulting, is registered at the:

Association of
B-BBEE Professionals
Finance and Accounting Services Sector
Education and Training Authority
Chartered Institute of
Management Accountants
What would it mean for your business to achieve your desired BEE level?